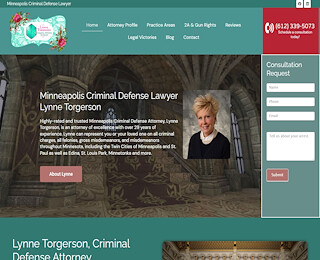 Here are 5 important factors to consider before hiring a criminal defense attorney
1. Specialization
Criminal defense is a particularly complex area of law, so it is better to find a lawyer that practices criminal defense full time since he or she is likely to be significantly knowledgeable in the area. It is also important to find an attorney with years of experience handling issues similar to yours.

2. Courtroom Experience
Criminal cases are often resolved through plea agreements without having to go to trial. Considering that the threat of a trial is usually the only leverage available to the accused during plea negotiations, having an attorney with courtroom experience could result in a more favorable plea agreement. Attorneys with strong trial experience are always useful if your case is not resolved by a plea bargain and has to go to court.
3. Locality
If you want the best outcome for your case, it is important to hire an attorney that regularly practices in the area where you were arrested. If you were arrested in Minnesota, you need an attorney that practices there since he or she is likely to have a working relationship with local prosecutors and judges that will have a say in the fate of your case.
4. Reputation
Attorneys that have good reputations among fellow attorneys, judges, and their clients have earned that reputation because of having a high degree of professionalism and ethics and achieve favorable results for their clients regularly. You can check with reputable sources for reliable reviews of any attorney you are considering.
5. Price
Legal representation from a competent attorney costs more than representation from an incompetent attorney. However, the additional cost is usually worth it since you are likely to achieve better results if you hire a seasoned attorney. It is thus better to focus on ability than price alone when you are choosing an attorney during this time when you have so much at stake.
Final Thoughts
Having practiced law for over 26 years, MN criminal defense attorney Lynne Torgerson has developed a reputation and experience among peers and clients that only a handful of criminal defense attorneys have achieved. If you have been charged with a crime, Lynne will advise you on the way forward and work on your behalf for the best possible outcome.
Mn Criminal Defense Attorney
Related Post
Expertise.
One of the reasons she is the best criminal defense attorney MN is because she has been doing the job for more than 25 years. This means that she has enough experience to be able to help any client during a case. Apart from that, she has defended many clients and this means that she has the proper know-how when it comes to getting new defense strategies in court. This is guaranteed to ensure that the client wins the case.
Certified.
She is also a certified attorney, with a degree in law. This means that she is licensed to practice law in Minneapolis. You can trust that she will be able to use the extensive knowledge of the law to defend you. She is, therefore, a trustworthy attorney to handle any case. In addition to this, she has worked in several courts which means that she can be able to guide you through the whole process.
Reputation.
Lynn Togerson is a criminal defense attorney who has a good reputation for defending her clients and winning her cases. She has won several awards in the same field. In addition to that, she has testimonials from many previous. This means that you can be sure that you are getting the best representation. She is also well-known among her peers for the outstanding work that she does.
Specialty.
This attorney will be able to defend you against any criminal charges brought against you because she has specialized in the field of criminal defense law. While another attorney might miss some details in the case, she will be able to ensure that all details are investigated and used to defend your case. Her specialty is what will enable her to defend you vigorously and ensure that you get the proper verdict.
This attorney is available for appointments so if you need an attorney in this area do not hesitate to call and make one.
Lynne Torgerson Criminal Defense
612-339-5073
222 South Ninth Street Suite 1600 Minneapolis, MN 55402
View Larger Map
We welcome your comments!